Thousand Beats
May 18, 2012
My heart pounds a thousand beats.
Never to clam,
Never to quiet.
Your presence lights my eyes,
Your presence makes my world.
Without you,
Darkness takes over.
It spreads throughout my body.
Never stopping.
Love isn't there,
Life isn't there,
Nobody's there.
Where are you?
My head questions.
Why?
My heart questions.
Silence.
There is no answer.
These questions replay in my head.
Never going away,
Never being answered.
My reflection in the mirror is horrid.
Unrecognizable is the emotion in my eyes.
Tears fall,
Tears drop.
Everything falls apart.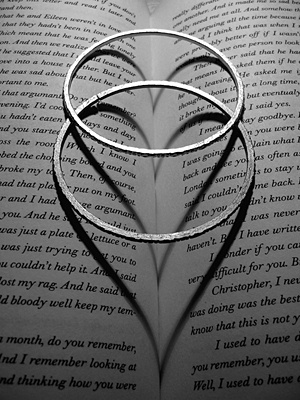 © Julia K., Old Tappan, NJ