Irrational Love Trio
May 18, 2012
Thisbe
Look upon the two star-crossed lovers,
Curse the mulberry tree, painted red,
With the blood of two hearts of one soul.
Here lies Thisbe and here Pyramus,
The purest lovers of them all,
A love that grew out of a chink in the wall,
Completely irrational, insanity at its best,
For love can never be rational,
If it were, 'twas not love.

Juliet
Romeo and Juliet, a sad tale indeed,
Together in life, only a moment or two,
Together hereafter, no one can tell,
Love at first sight seems too good to be true,
But is it really much different,
From love of many long years?
Love at first sight may only be lust,
But it feels the same, in a moment or a year,
Bitter and insane, hopeless and sweet.

Lady Frances
A Lord and a Lady, separated forever,
"In silence and tears," love wanes away,
Morning dew and cold kisses,
Afflicted the pair from the start,
He was wronged, or she was wronged,
It does not matter which in the end,
Both will feel pain, for the moment of love,
They so secretively shared,
"To love is to destroy," but
Not to love is to die without living.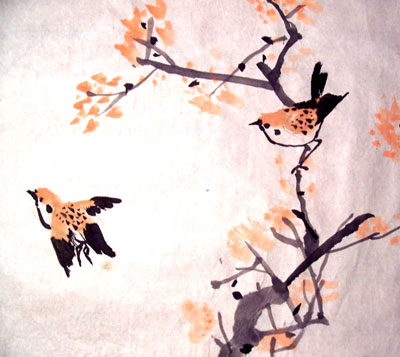 © Xiao H., Naperville, IL