A Short Sojourn through a Dream
May 18, 2012
The train will soon leave,
Jump over the rocks,
Life waits on the other side,
Your journey begins now,
The stained glass,
Will cut you no more.
Exchange your dollars for Euros,
Lest you should lose your luck,
The Queen will calm you,
In your time of need.
Be careful on the moors,
Ghosts live in the heath.
Enjoy your tea and scones,
As the seconds tick by.
Greet the paintings,
On a bright green moped,
As you drive to a feast,
Of your wildest dreams,
Salude, to the boot,
With your wine raised high,
Don't linger too long.
Look a little further,
And jump across the blue,
Celebrate the tomatoes,
And feel the satisfying
Squish of red in your hands.
Dance the night away,
But remember to wake up,
The Red Light City,
Waits on your arrival,
Wish on the dandelions,
With the best in mind,
But return before the moon,
The trifle tower, is yours
For the night, spend it well,
Chacun voit midi à sa porte,
Follow your own path.
Do not look back,
This is your dream,
Do not steal hers,
She must sojourn alone,
Through nothing at all.
It is too late to wonder,
Si tu m'aimais, et si je t'aimais, comme je t'aimerais!
But smile, your dream is not over.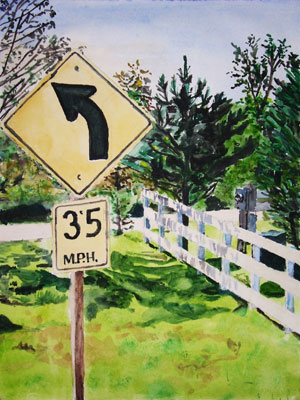 © Tim K., La Crosse, WI