A Love Poem
May 18, 2012
Here it is, all for you,
The love poem,
You never wanted.
Racing pulses,
And butterflies,
Ready to fly away.
The sound of your voice,
Is ecstasy on a high,
Like a thousand harps,
From the Garden of Eden,
A song I could hear forever,
Until the world dies,
And your laugh,
Saves it once more.
Your eyes are pools,
Of sweet pain,
One could drown,
With a smile.
Your likeness is that of
A doe, innocent and safe,
Uncorrupted by sin,
Witness only to love.
The warmth of your hands,
Is a little less than Heaven,
A little more than Hell.
Our hands will surely
Fit together, puzzle pieces,
Perfect for each other.
Death will not do us part,
Not now, not ever,
The kiss of death,
Does not fit your lips.
The curve of your mouth,
Only fits with mine,
Come closer and closer,
My hands in yours,
Dark hair brushes your cheek,
Your breath comes in gasps,
Warmth touches your skin,
Your heart races faster, faster,
As your mouth parts,
And your eyes close,
To darkness and anticipation,
You fall through the air,
Onto the cold, wet floor,
You finally got,
What you deserve,
A love poem,
That doesn't want you.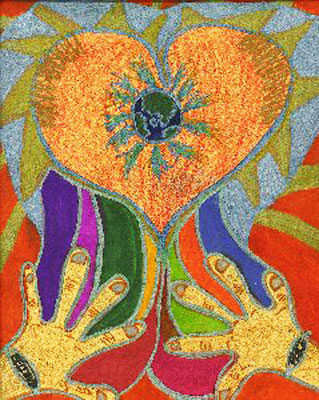 © Amanda P., Clermont, FL