Obituary for drivers permit
May 21, 2012
After being tossed and torn
For one whole year
366 days
My drivers permit finally passed on.
On July 2nd, 2011.
Although it's predicted date of death was July 1st, 2011,
It lived to see another day!

I feel bad for all the tedious traveling it had to endure.
It's been to Iowa, Wisconsin, Minnesota, and all through Illinois.
It used to love going to volleyball tournaments
And to Walmart late at night
But sometimes it couldn't endure the endless country music that was too loud for its own good

It was lazy.
Simple as that.
It didn't like having to travel from one car to the next, it was too much of a hassle.
It just liked to sit in the middle counsel and eavesdrop on conversations.
It did get quite tossed around too, and this did cause it pain.
Sometimes it got folded and sometimes spilt on
And at those time it wasn't too happy
But at least it will no longer have to suffer.

While it did live quite the life in my opinion,
It did gain some valuable information by eavesdropping every single day
After 366 days of life, it passed on the the brutal DMV,
And was buried in a large manila envelope
Where it would get further buried into the landfill at some point after decay.

No memorial service will be held
Because it's time to move onto bigger and better objects
Such as my drivers license!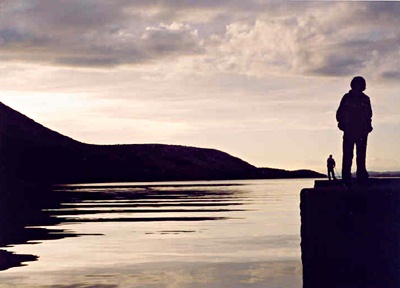 © Julia K., Nagykovacsi, Hungary