Hello, My Friend
May 21, 2012
What if our souls walked next to us like old friends?

Would things still be based on looks or would the kind ones have a chance?
How would they look? Like us or maybe they would portray our inner beauty. They could be the opposite of us.
Then it would be easy to see the truly ugly ones.

Would they take up space or be like a shadow, always there and following us. If they were our shadows would they have their own?

I wonder if it would be possible to lose our soul then. Perhaps I misplace it or it gets stolen,
would I then be soulless or could I get a new one?

Would they be their own person, with looks, emotions, opinions, and a name? Or would they copy us?
Do I introduce my soul to new people or is it just there like a piece of clothing where I hang it up in my closet when I am done with it. Only to take it out for special events.

Do I treat my soul differently? Maybe it is fragile and needs care, or perhaps I can tell it my secrets and they will stay secret.

They would be like an old friend walking beside me.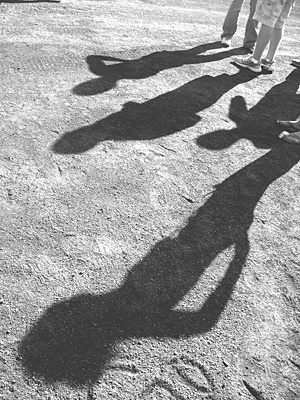 © Trella R., Mountain Lakes, NJ