My Doll
May 19, 2012
Porcelain and grey, the doll was overlooked
by many people and often seen as hideous and crude.
Sympathy
lightly rested on my shoulders. Even with its plain simplicity,
I felt a deep fondness for it as I inched closer to examine it.
To my surprise, it contained wondrous beauty
that can only be seen at such close distance.
Silver teardrops played upon her cheeks,
her mouth curled to form a semblance of a smile.
She seemed to be happy even though people didn't pay her no mind.
On closer inspection,
I saw that her eyes drooped down like dying leaves.
They were lifeless, the colour of melted silver.
Such an appearance would ward others away, but I felt warmth.
I understood her
sweet melancholy.
Her eyes mirrored the world, absorbing its unjust brutality. They also took in the euphoria and love,
but it was not enough to overcome the darkness.
I picked her up and felt how delicate she was.
The hollowness
whispered to my heart.
I wanted to understand the doll's past.
Running my fingers down her body, I could only get a
glimpse of it.
As I set her down to return to where I belonged,
I couldn't help but look back.
Her exterior was seemingly hard, but I knew that if I looked away, even just for a minute, s
he would
shatter
and be forgotten.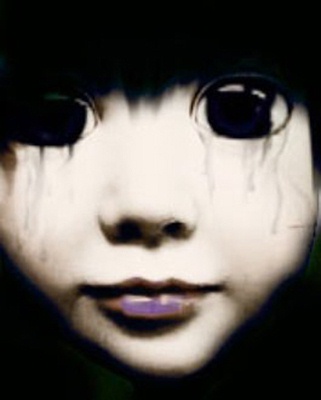 © Stephanie C., Gaithersburg, MD