The Pen
May 17, 2012
The Pen manipulates innocently,
For he is first taken advantage of.
The Pen does as he is instructed to do,
He does not protest though.
The Pen is fearful of his own actions.
A story is not completed without his abilities.
The Pen does not write his story,
but boasts of the feats of the controller.
The Pen may want to write his own story.
Does he know how?
The worst cannot function without him.
Yet he is abused to do the will of others?
The Pen will one day realize.
He doesn't need a controller,
but the exploiters need him.
Does he know how?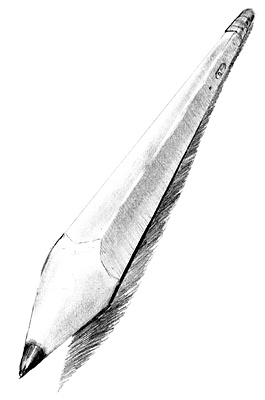 © James H., Philadelphia, PA