Love Is Pain
May 17, 2012
Love
A word so sweet it can make me almost do anything
Except it can't silence the words screaming in my head.
I love someone.
He hurt me.
He makes up for it though, by showering me with kisses
Kisses that could melt glass
False affection is futile
But not unless you're living a happy lie.
I was once living a happy lie
One filled with pain and suffering
All of this clouding my mind
While I smiled.
Sure, everyone thought I was okay.
Just a little out of her mind, is all they would say.
But nobody could save me from my dark agony.
Nobody could see, what hell I was living.
I searched for love, day and night.
I found it, in the sweet goodnight texts of a psychopathic abuser.
He used my agony, to cause me more darkness
More sadness
More cutting.
And without a sound, I left him.
Silently screaming at myself,
Thinking I would never love again.
But that wasn't real love.
Real love is what I have now.
My sweet baby boy
Showers me with kisses, when I'm not in one of my moods.
But when am I in one of my moods.
I am crazy.
I am lonely.
This is who I am.
This is me.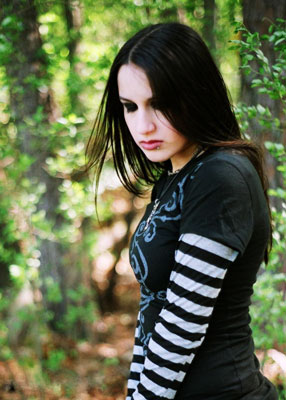 © Rebecca B., Marietta, GA