Eyes of Courage
May 6, 2012
Can you see?
It is dark,
and
the tenebrous night whispers,
Cry, cry, cry
As the murky water laps against the helm,
Die die die,
He sees his soldiers shiver and stare,
silently sharing
a moment of fear,
and then He straightens.
The rain dribbles down his jaw
stinging his skin,
freezing his blood
But He won't bend,
Not Tonight.
Try try try
They Cross the Delaware,
Cry cry cry
His men march on, to 'Victory or Death'
Tonight, December 25
1776
They Fight for Freedom

They Fight for Freedom
The roaring engines! Like a flock of seagulls,
They storm the skies
And sing,
Defy defy defy
Relieve the poor, the forsaken, the tired,
We defy,
Defy,
Defy,
That Red Bear
Overhead, the sea of planes drop food to the
Starving, suffering, secluded,
Of Berlin, 1948

1963 – Birmingham, Alabama
Stomp, scream, shriek,
A blast of water shears off their dark skin
and the streets bleed red,
the dogs snap,
canines gleaming like ivory tusks,
Yet, they do not give up;
They are America –
He knows and sits in Jail and writes a Letter,
"Injustice Anywhere
is a Threat
to Justice Everywhere,"
America is
the right to Equality

In smoke, ashes, burning flames,
The heroes aboard Flight 93
Selflessly
Sacrifice
In a Sign of Courage
To save this nation;
Their embers burn bright,
eternal,
for we Unite
to honor them and families torn asunder,
Forever sacred,
9/11
Cry, America, Cry
You are bravery

2011 - Present
It's his wife in the war,
Her father gripping the gun,
Your son protecting us,
My sister marching miles from home,
Sparks of fire blaze bright
Our blood,
Born in Revolution,
Ever defiant of tyranny
Ever courageous
Ever holding the torch of freedom
Is America
So every morning,
We bow our heads in silence and honor the
Fallen
Dead
Gone
But always Heroes…

Can you see
America's Eyes of Courage?

I can.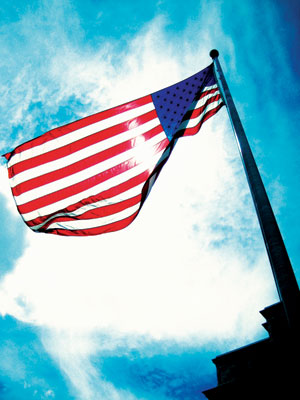 © Seita O., Palatine, IL