Hypocrite - My Angry Poem
May 6, 2012
You're not here to see these tears streaming down my face
And you've no right to tell me who I am or define my place
You're so freaking prejudiced, it doesn't matter how hard I try
You've even got yourself believing your orchestrated, selfish lies.

Your little plaques don't mean a thing to one who sees you through
Your condescending comments and your lying "that's-the-truths"
You shatter others' self-esteem and stomp their goals away
But you'll have to face reality when your throne burns down someday

Your blasted, royal pedestal that lifts you up like a king
Since you're too cowardly to face the ones who dare to dream
You preach your lectures in a rush, can't let them have a word.
What, oh what, would happen if your rival's voice was heard?

You're such a sorry excuse for a man I once respected,
Excuse me if I don't conform to your expectations.
Who gave you the right to take away individuality?
Not you, but God holds the right . . . to judge me.
But He doesn't matter in your world, does he?
Who does?
You, you, you, you, you.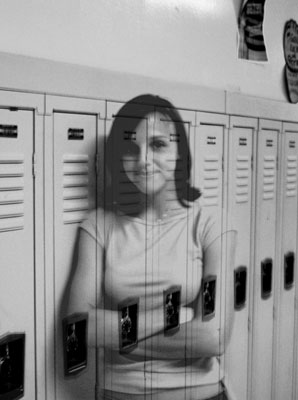 © Amy D., Troy, OH