That War
May 5, 2012
She drags her burdens across the land,
Lines in the sand,
As the river runs red
In her very own head.

Gunshot wounds that will never heal,
Eating at her during every meal.
Enemies rush across the line,
Bleeding on the ground, "Oh, I'm just fine".

Sitting in the bunker's dark,
She retraces every strategic mark.
Screaming so loud, nobody can hear,
While feeling nothing; not even fear.

Now the thunder claps so loud,
Are you proud?
What have you done?
"I've finally won".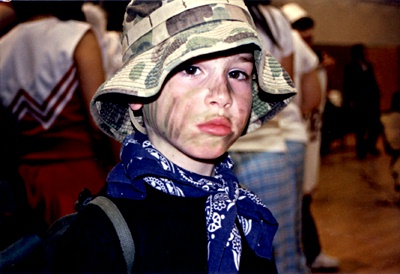 © Dena G., Pittsburgh, PA