Missing You
May 19, 2012
Missing You is the countless nights I cry myself to sleep wishing I was in your arms, my face buried in your chest.
It's taking my phone wherever I go, just in case a miracle happens and I get a chance to hear your voice just one more time.
It's wearing your sweatshirts in 85 degree weather, sitting on the floor pretending I am snuggled up next to you, feeling your heart beat inside my chest.
It's hearing other people say your name that makes my eyes tear up, wishing I could be the one to be saying it to your face.
It's remembering the happiness that dances in your eyes when you look at me.
It's losing track of time while I endlessly daydream about where you are and what you are doing right at that moment.
It's breaking down in the bathroom wishing i could be crumpled up in your arms, tear staining the front of your shirt.
Missing You is proving to myself that I love you enough to never ever have the will to give up.
Missing You is holding onto the faith that everything will be okay and perfect again. And that it will stay that way until the day I die.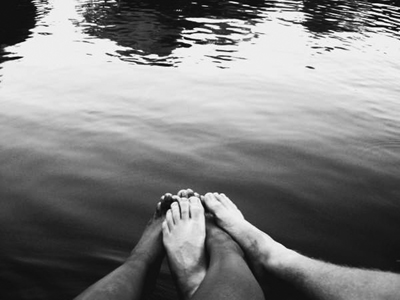 © Michelle W., Ada, MI