The Storm
May 19, 2012
The light shines bright until that cloud comes along.
Suddenly the sun is gone.
There is no more light.
Your beautiful sunshine has vanished.
Droplet after droplet falls.
Hitting the cold, hard ground.
People call your name, trying to get you inside before it starts
To lightning
You don't listen.
You can't.
You're lost.
The thunder erupts and you feel nothing but fear.
The sky lights up with bolts of lightning.
Flash.
Flash.
It feels like forever, you sitting in the pouring rain.
But finally it passes.
Your sunshine arrives and you can dry up.
Breathing clear, deep…
Smiling.
The storm is gone.
Pain is over.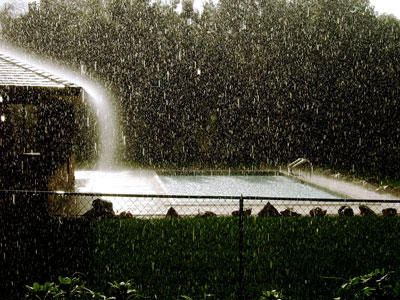 © Chelsea C., Auburndale, FL