Fighting A war
May 19, 2012
The day's all pass in suspicion and fear when you aren't near.
I miss hearing your soft whispered tone by my ear.

I can still feel your touch even when we're half a world apart.
I know you have to fight, I know you see the ugly sights, Still you have my heart.

The Nights I lie awake and think about the war going on.
It's like a head banging rock song.
The singer knows the words, the audience is left to wonder what it is that is being sang so loud.
I know you know the words we speak, I know the things, you shouldn't have to see, Still I am So Very Proud.

I know the day, you arrive in peace, You will stand beside me and rest finally.
The day we get to hold each other tight I know we will finally get some sleep.
What you sing so loud and clear, is like a slow country song, the words mean everything, the singer means more.

Tomorrow is another day, you have to play.
With your big army guns and you missiles and more, The water you get comes from the shore.
You never would have thought A little boy playing in mud and muck would end up fighting a war.
You never would have thought that, playing with that water gun, would end up fighting in the sandbox.

Its not a pretty sight, the things that you fight for, I know that one day, you will be home.
Safe.
Forever.

Until That Day, I want you to know, everything about you, makes my heart glow.
Everything you do, for me and this country, I appreciate the sacrifices you make.
Each and every day.

Fighting a war, you shouldn't have to fight.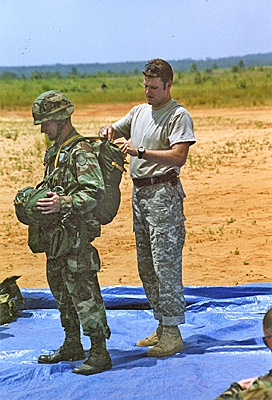 © Mark A., Phoenix, AZ