The Story that Never Was
May 18, 2012
Glass hearts,
And a song that lasts forever,
Crashes to the floor,
As we crave for all,
All we cannot have.

The honeysuckle tree,
Calls for us tonight,
A present we will share,
Until the night ends,
And leaves fall to the ground.

We lust for the moon,
No regrets or despair,
The wolves will not find us,
Not until the bitter honey is drunk.
It is only ours for now.

The sun will not see us,
Why must we melt away?
Paint our lips once more,
And never leave again,
We are ours tonight.

Hold the hands of the clock,
Still a little bit longer,
Let this dream last,
The rose is still sweet,
The blood still fresh.

The pain is unbearable,
But we'll never let go,
The bitter honey drips,
Like kerosene from Hell,
We can still have it all.

Glass hearts on the floor,
Pierce deeper still,
A thousand sweet pains,
Will not touch us yet.
Keep the drink from our lips.

The end is upon us,
Glistening evil,
Will scorch our skin,
Let us melt together,
With the prospect of us.

Something is wrong,
The box filled with hope,
Is not ours tonight.
Its contents will haunt us,
As the honeysuckles burn.

Darling, don't look,
The pain will subside.
Let us be together,
Until it stops for all time,
It will kill us tonight.

Eyes open in reality,
It was not us,
It was only one.
But I will still burn with you,
In the story that never was.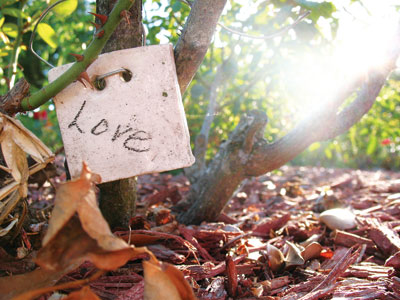 © Danielle L., League City, TX