Stupid Girl
May 18, 2012
It has to sound strange right?
What with THS being one of the "best,"
the "biggest,"
high schoolls in town.
It must sound strange,
but I wanted to get away
from everyone I knew,
and...
start over.
Get new friends,
maybe some that would appreciate me.
Mom wouldn't have me transferred.
I ended up in high school being
the same stupid girl,
but with different hair,
and avoiding everyone.
I want it to end already.
These are supposed to be the best days
if my life,
right?
I wish I had the chance to
start over,
because maybe then,
just maybe,
I could make everyone happy.
I'm tired of being Madi,
being me isn't good enough,
as my friends show me often.
Best friends forever,
right?
They try to make it better
by saying,
"Can't you take a joke?"
"I was KIDDING, know what it means?"
But I can't.
It stings,
what they say to me.
It'd proof that I'm not good enough.
And never will be.
Right?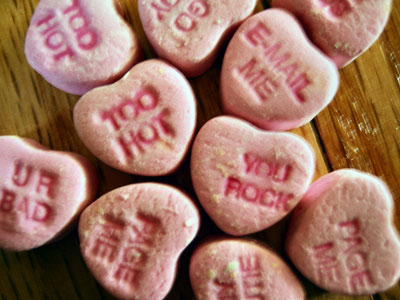 © Valcy E., Stony Point, NY