Momma's Place
May 17, 2012
The summer breeze blew past my face.
I was sitting at my mother's place.
The grass so green, waved in the wind,
It's time to bring momma flowers again.

Tulips were her favorite kind.
When the bloom in spring, she comes to mind,
The way they smile back at me,
Brings back joyous memories.

The holidays are extremely tough,
Without feeling my mother's touch.
But I still feel her presence within;
Underneath my wings, she's still the wind.

Today I sit by my mother's grave.
It's hard because it's Mother's Day.
But I know my mom is smiling from above.
From Heaven, I still feel my mother's love.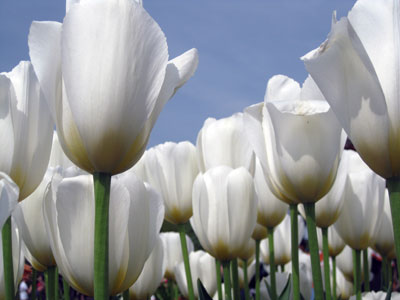 © Amanda S.