Fences
April 30, 2012
I used to wonder how the people walking by felt
When they looked out over the bridge at the river,
The river reflecting sun or glowing clouds down below them,
People all around, in daylight, or was the bridge empty?
Looking now at the little black fences that hold nothing.

Looking now at the black fences that hold back nothing,
Except the impulse of the broken tired hoping happy people,
And the rush and regret of a whoosh bath river,
And the anger and the power of mothers and fathers.
I sometimes wonder how everyone in that rippling pool felt.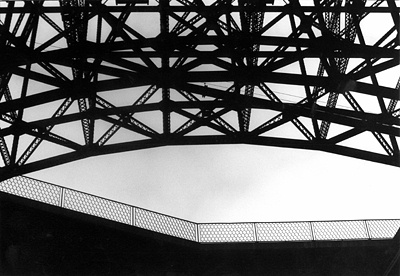 © Steve S., Marblehead, MA