Palm Sunday
April 30, 2012
The sun beats down on a busy playground.
Children are shouting, laughing,
A boy in blue jeans slides down the ruby red slide.
It was a joyful Sunday in Indiana.

A subtle breeze looms as mothers and children flee the park.
Sirens are blaring, warning,
The slide begins to rust in the heavy rain.
It was a worry-filled Sunday in Indiana.

Gale force winds rip through the helpless town.
Children are screaming, crying,
Twisted metal is strewn around the park.
It was a terrifying Sunday in Indiana.

The sun peeks from the clouds revealing a deserted playground.
Birds are chirping, singing,
A boy in tattered clothes peers from the remains of his home.
It was again peaceful in Indiana.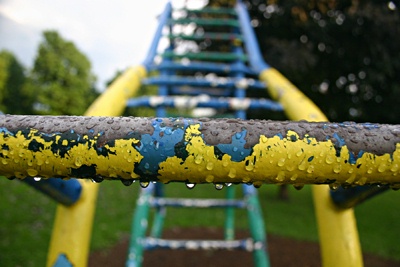 © Faith E., Albany, NY