Hopeless World
April 30, 2012
Hopeless… left in a world with no hope
Where will my path lead from here?
Mistake after mistake… a new one every day
But I can't help it… no matter how hard I try
Rain is falling down… masking my tears
The world would laugh… laugh at my reasons
They are dumb, stupid, not worth it
"People have it worse then you"
That's what everyone says
"Are you saying I should be perfectly happy?"
I always reply
It's not my fault I'm stuck in this darkness
I mess everything up; I push away the ones I love
And I love the ones that'll hurt me
Cut open my heart and watch my blood flow
You wont see the pain, the lies, or the hurt
So why do it? Because it is pleasure I seek
Not the pain or the lies or the hurt
It is the pleasure… the pleasure of knowing I'm alive
That's why I watch my blood flow…
Either inside the veins or flowing out
I love to feel my heart beat faster
Feel my pain, feel the hurt, let the lies cut deep
That's all these cuts are, whether they are lies I've told
Or the ones people hurt me with
Every tear represents a scar unopened.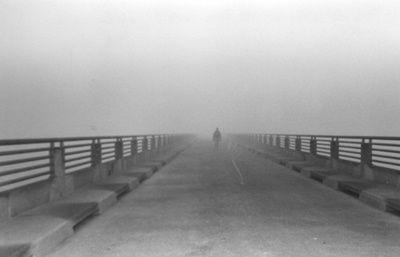 © Becky G.,Westerville, OH