In The Doorway
May 18, 2012
I see your face, and I light up.
Butterflies burst into my stomach
and I feel the warm chill of blood rushing to my face.
The corners of my mouth automatically stretch up and out.
Finally, I reach my arms around you.

My fingers barley touch together behind your neck,
but my tip toes bring me closer to your famous half smile.
Your face turns an intense red,
your signature glow.
It's cute how easily you get embarrassed.

Questions swim through my mind:
Have you always looked so perfect?
Are you usually this charming?
Do I fall too fast?

You seem happy to see me,
and I am definitely delighted to see you.
If only we spent more time together.
Surrounding eyes smirk, grins on their faces.
We read the thoughts dancing through their minds.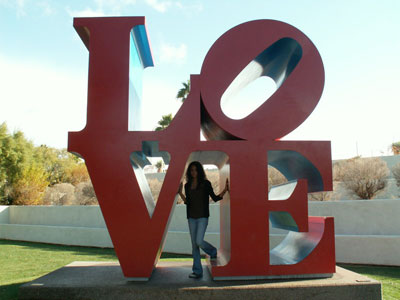 © Shannon E., Glendale, AZ