Love Poem to a Chipotle Burrito
May 18, 2012
Oh how I love you
My delicious Chipotle burrito.

On stressful days,
You are my source of sanity.
I can always rely on you.
Your familiar flavor fills comforts me,
Yet every time I have the honor of eating you,
You seem as new and exciting
As you were the first time I met you.
I love your warmth all wrapped
In shiny silver aluminum foil that
Crinkles, crumples, and crunches
As I tear it off like wrapping paper on a present.
The perfect mixture of rice, chicken, salsa, and cheese
Are all swaddled comfortably like a baby in your tortilla.
And then there is that first bite that is like a first kiss
That fills you with delight.
Even when I finish you,
You are never gone.
You are always in the back of my mind
Waiting to bring joy to me again.

Oh how I love you
My delicious Chipotle Burrito.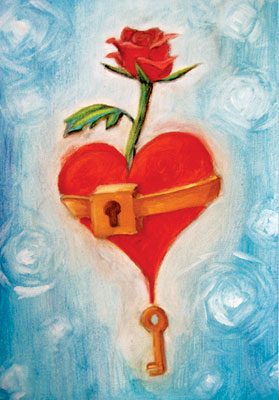 © Louisa L., Pleasanton, CA