To Be Alive
May 18, 2012
What do you know of the terrible world,
While cocooned safely in your blissfully oblivious fibres?
Of the pain and understanding that comes with
Carrying a burden your young shoulders collapsed with the heavy weight of.
In the world we live, the axis never remains in one place
But sways dangerously, and changes constantly, in the blink of an eye
What we usually term as, "The moment from where
It all went drastically wrong."
To be so sheltered and safe
Away from the wrath that cuts achingly, and scars you deep
As you watch your tears mix with blood
And in the distance, reverberates the echo of a scream
That sounds agonizingly like nails on metal
And you realize, that's just you, trying to remember
What is what really like,
To be alive.
You delve into the memories and pictures that seem of a few lifetimes ago
And of someone's perfect life that you wouldn't know
Too unblemished and unadulterated by
Any traces of the life you live now.
And it kills to know that you're nothing inside
When your throbbing head gives up
On trying to recall what it felt like
To be alive, an eternity ago.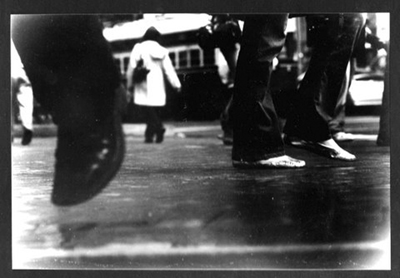 © Alex B., Bethesda, MD