Something To Celebrate
May 18, 2012
Up until the age of 6, I wouldn't speak outside my family.
I was only comfortable speaking in my own home,
my lone place of existence.

I couldn't make any friends because of my shyness.
No one cared about me in school
I was like the lone kid playing at recess.

It took 4 years for me to comfortably talk to kids,
and the moment that I did it was unbelievable.
The ovation I got was like the crowd
going wild at Ravens Stadium.
Just like meeting the President face-to-face,
the moment could not be put into words.

We celebrated with a cupcake party,
and they all were so proud of me
as I accomplished this task
that I never thought was possible,
a task that changed my life forever.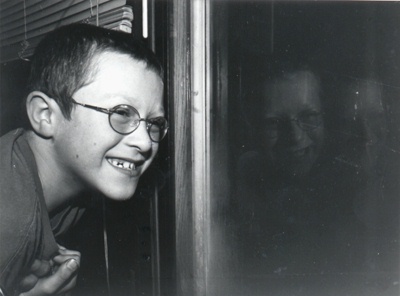 © Amanda McDermott, Sheds, NY