so i walk..
May 18, 2012
So I Walk…
The first day of fall, is a sunny
day. But I was so tempted to go see
what is out there today. The warm
breeze air hit my face, as I walked
out. So I walk…
I was not accepting the awkward
silence. As I started to walk farther
from the house. I began to hear the
familiar voices of children playing.
So I walk…
Boom- boom as the neighbors roofs
are being fixed. The natural scent of
the green grass, that has just been
watered. Big bushes overflowing
from their yard, hitting your legs as
you walk by. So I walk…
The sun shining on my face as
I turn the corner. Beautiful, flawless
horses running outside. Crickets
playing a lovely song to you.
So I walk…
A little boy named Jackson came
running . Started talking to
me like we had known each other
your whole life. I talked back, smiling
and listening to his wonderful stories.
As he left my heart smiled, loving how
close our neighborhood is. So I walk…
Roses are appearing, as fall is on
his way. Pumpkin decorating porches,
as Halloween is near the corner. Soon,
the trees will turn into beautiful art, as
the colors change. So I walk…
the tress are standing straight
not moving, because there is no
wind to make them dance, like
they usually dance during fall.
So I walk…
I can see my street, that is a
couple of blocks away.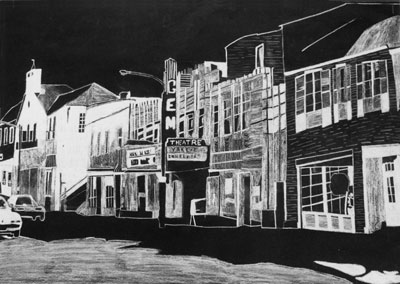 © Chelsea P., Kannapolis, NC