infinity
May 17, 2012
Infinity, so big, so vast, so empty.
So full of darkness and light, good and bad, but what can any of this mean if yet it is, the unknown?
Fear is overwhelming,and although we've become prepared over the years, we've also become afraid.
Afraid of what's in store, afraid to keep reading the book because its a new chapter, afraid to really live, by our own rules. we're afraid of the impending doom of the new beginning or an end? Heaven or hell, light or dark, even love or hate.
Hating who we've become, how we let these moments pass us by, how could she be my best friend and then reemerge from the dark polluted waters of high school, my nemesis?
How could I have been so stupid to fall for the captain of the football team when all along I knew he really belonged with the prom queen?
Only infinity can tell because infinity goes on forever.
Infinity means endless possibilities, it means a breath of fresh air, because along with infinity comes second chances, a new beginning, and anything can happen.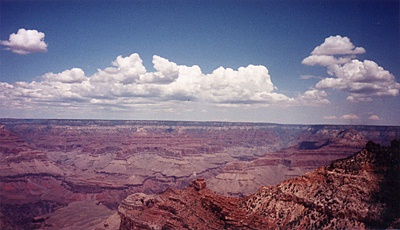 © Victoria F., Roswell, GA