The Truth
April 30, 2012
I've moved more times than I can count on both hands
Both liberating and heartbreaking
I've left everything and I just feel heavier
Oh reality, you menace!

They open the door, but NEVER step inside
I'm performing for them
But I am always behind a glass wall
Wishing to be alone – to be flawed in peace

I'd feel the myriad texture flower petals have to offer me –
Goddesses in an ordinary world.
I'd sink into your capillaries, and live in your veins
So as not to be forgotten.

My voice is identical to yours,
This emphasizes the distance between us.
An incessant heartbeat of closing doors
I don't know what to believe.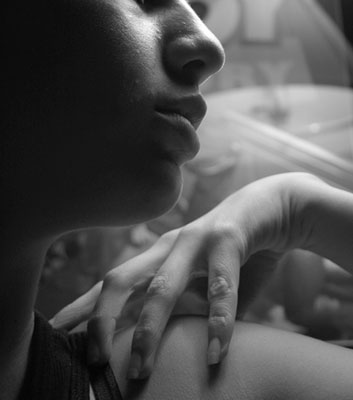 © Rebecca B., Santa Clara, CA