Love Lost
April 27, 2012
I was so disappointed in you
I thought I had finally found the one that I was to befriend and have to keep
But then I realized it couldn't possibly be true
You weren't who you said you were, not in the least

You lied. You cheated. You broke me.
So now I have to keep searching with little to no strength to do so
I don't even want to find anyone anymore, not if it means I have to be hurt, you see
Anyone can be perfectly content being alone.

But I hate being alone, it's a fault of mine
I always need people near if I need help or need to speak
But I really wish I could just leave you behind
You're the one that makes my knees grow weak

You're the one I love most here
You're also the one who makes me want to die
You're the one in my heart, and you are so incredibly dear
But you're the one who makes my heart dark like the night sky

You don't mean to do it, I know
But your understanding my feelings just hurts me even more
You don't know that your loving me kills me as we merrily go
And you don't know how much your words sting and stab me at my core

Call me a lovesick teenager, or something worse
Call me hopeless and say I'm over-dramatic and to move on
But I'm stuck in my place, cursed
And we keep on killing me more as we keep holding on

I have to let go in order to change who and what I am
I desperately need to change in order to see
I am not a person I like anymore. I'm a person I can't stand.
I have to let go of you in order to get to me.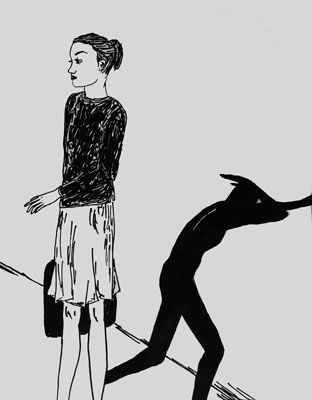 © Natalie D., Ames, IA