Butterflies
April 27, 2012
A slight warmth-
When I'm in your arms-
that quickly catches fire
So lost I become
when I stare into your eyes
as if they are a maze
Butterflies find their way inside
when you pick me up into a hug
and they all flutter, flutter.

But that fire,
I never want it to go out.
And that maze,
I want to be lost forever.
Those butterflies,
I don't ever want them to fly away.

Because my love for you
is greater than I'd rather say...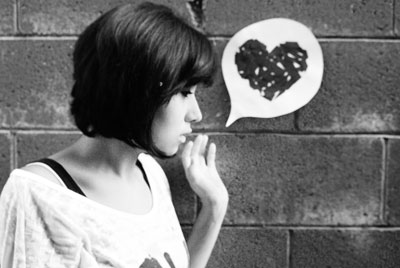 © Michelle B., West Covina, CA