Echoes
April 27, 2012
Life can be very upsetting,
My pains I have a hard time forgetting.
The invasion never ceases,
Each little thought seems to carry diseases.
No medication works for my ailment.
My suffering heart greets each day with impalement.
The loneliness makes it so much harder to stand,
I can't live on without a helping hand.

If I was truly alone I would already be gone.
The silence I could only stand till dawn.
No more can I tell night from day,
I'm stuck in a tunnel far away.
So small I can only crawl,
Hoping I don't bump into another wall.
The space is so suffocating and tight,
I scream but no one can hear my plight.

My surroundings I just can't grasp.
If I don't escape soon I'll be bound for a nervous relapse.
A mans own voice can drive him insane.
If I succumb then paranoia will reign.

Now on the verge to snap…
I no longer can avoid the trap…
Suddenly my ears pick up a ring…
At first it's as quite as a little bell ding…
The frequency continues to rebound…
Until by my solitary soul it was found…

The noise that taps my ears was so strange.
Yet it filled me with hope for change.
I had to find the source.
I dragged my way through the tunnels course.
The noise was my guide.
Inside me it would confide.
I followed until my path met a block.
I pushed but it was as sturdy as rock.

All I could hear was that blaring sound.
A new burst of power was found.
My strength took me by surprise.
I broke free just in time to see the sun rise.
How good it felt to be out of the dark!
I knew a new journey was about to embark.

I turned quickly to view my saviors,
To question them on their strange behaviors.
So many people stood there before my eyes.
All these thoughts of isolation were just lies.
These friends were with me all along.
My paranoia had to be wrong!

These friends' words pushed me ahead.
If it weren't for them I'd be dead.
There smiles bring out my own,
My dependency on them had never shown.
I can still be so weak.
Or act like a total freak.
But whenever my tunnel is about to cave in,
I can count on these friends to be there with a grin.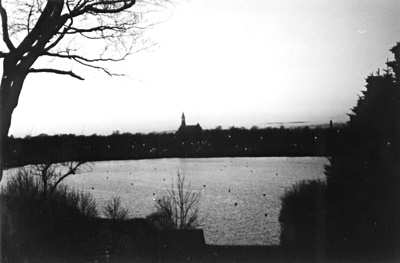 © Julie P., Marblehead, MA