Fallen Leaves of Autumn
April 27, 2012
Sunshine paints dark shadows on gentle blades of grass,
She runs through them,
Unaware that such time would pass.
Her prominent laughter floods the air,
Rolling upon the autumn leaves as she dreams,
For the world around her is not really what is seems.
The shades of red and green are going brown,
They all fall down,
The fragile girl begins to frown.
Strong are the winds that make the tree go bare,
Brutal air hits her with a scare,
All was once there to fool her with false care.
The Innocent soul,
As she grows old,
Has forgotten the way that autumn leaves had made her feel whole.
Beginning to wonder why those around her would cry,
As if they were condemned die,
She has no one to ask why.
Heart stops,
No more motion.
She is broken.
She picks up the autumn leaves in her hands,
Crumbling them between her fingers as her body demands,
Watching the pieces fly away to distant lands.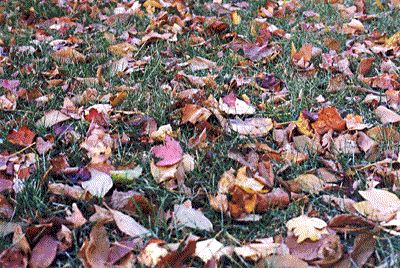 © Erica H., Wilmington, DE