Everyday is only an entry
April 27, 2012
Dear Diary,
Why do I shed these worthless tears?
His feelings for her are so sincere
And his mistake is not yours to blame therefore
You shouldn't partake in any physical shame
But why are these feelings so strong?
He loves you, way deep inside a heart so blind
By pride that he will never take you to be by his side
Their truths are lies that are truths
Only in their minds.
Please my little angel with wings so white stop your crying
Before your soul in clouded by the darkness inside…
"I love you" that's what he said…
Words of evil by a puppeteer for spiritual torture because
In the end he still chose her…
He got what he came for with no intention of payback
Just intended to push you away and deny all that happened…
He wanted me…
To stay.
But in the end he couldn't admit to her that he wanted it
That way…
You were a pawn in his game of pain that played along
Until he made you feel that everything was right…
And his final words to make you fade were "Stay away!"

Dear Diary,
Will I ever receive every piece to restore me?
You can't let go, I know, but if you choose to hold on then your life won't flow…
They're unconvinced that you are real instead they choose to take advantage of how you feel…
You are whole with only the missing part of your soul that they stole many years ago.
If they have theirs and I have mine…
Shouldn't it be just fine?
Give it time to settle through…
You just have to accept the fact that
When the smoke clears after this battle,
They will no longer love you and you will no longer have to struggle.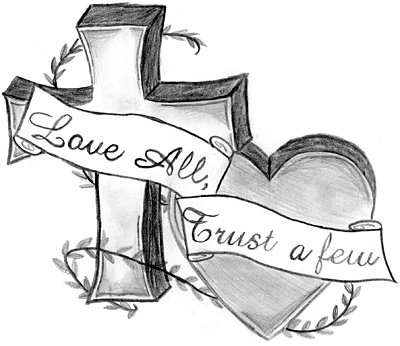 © Gina W., Glen Gardner, NJ