Eternal Love
April 27, 2012
I followed you with my eyes closed;
I should have opened them to see
That you were leading me on to nothing.

I am constantly thinking about your
Engaging lips, enchanting kisses;
They make me fall in love repeatedly.
For one second, we both felt this was.
Perfect.

Your with her now;
I can feel the blistering tears
Filling up in my eyes
Because I love you…
I just wish you knew.

I remember you being a little person in my life,
And now you are the only one I think of.
Please, do not leave me out here all alone
I am still right here,
Where did you go?
I look beside me to find you not there,
I am calling you but it is as if I am on mute.

All I hear is the glass shattering on the floor,
Our violent words and vulgar threats.
The anger mounting and there is
Shouting, screaming, yelling, smacking and punching…
It's brainless how the fights are
What keep me pleased.

Your heart is loudly beating fast in my ear.
I smack you once, you smack me twice,
Back and forward, this goes on.
It does not end,
We are out of breath and full of frustration;
It does not kill us or makes us stronger.

The tears dry and the blood drips.
We are fighting an eternal battle.
What are we fighting for?

You feed me lies, you shelter me hate.
I suppressed the memories and corroded faith.
We both crippled love, and destroyed peace.

Now I stand on the outside looking into
The clutter we left.
I stand in front of the door and
Stare at the "Welcome" sign.

Everything comes back;
Our warm morning,
Laughing sounds and
Hushed nights.

And I hear a cliché;
I never knew that looking
Back to the laughs
Would make me cry…?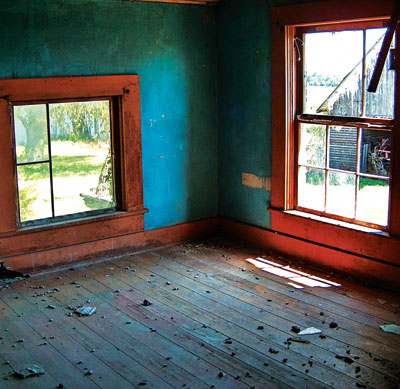 © Sean C., Princeton, IL