Grandma
April 30, 2012
Grandma…
Where are you?
You were cleaning and then…
you fell.
I heard the sickening crack of your bones against the windowsill,
when momma said you were gone.

Grandma…
I'm getting confirmed.
Remember the church you gave your money to?
There.
Papa and Mema gave me your mother's ring.
I wore it- after crying.
I miss you.

Grandma…
I'm fifteen now.
You'd be proud of me.
People say I look like you.
Papa told me about you and Grandpa.
You'd be so proud of him.
He really misses you; I really miss you.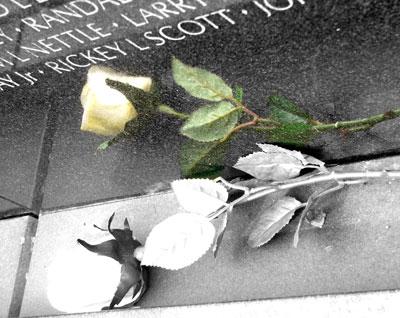 © Kimber E., Yorktown, VA