The Doubt
May 13, 2012
Swallowed by the indecisive world I live in.
Life has been a complete self absorbing match of imperfections.
Cheating myself from the imagination I hold within.
When will the memorizing landscape I hope to find appear?
Will the lifeless be forgotten and plentiful come my way?
Is the hunger for beauty becoming extinct in my life?
When will the breath be taken out of the lungs in my body?
And the clouds characterize in messages beyond the sky?
Believing in the mountains to become endless dreams with thoughts
of hope streaming through my mind is endless.
Trees grow with the sign of opportunities
flourishing in magnitudes. But right now
during this storm, speech can not
describe the unhealthy air I am breathing within.
Doubt leans on the wall of the unworthiness I intend not to be.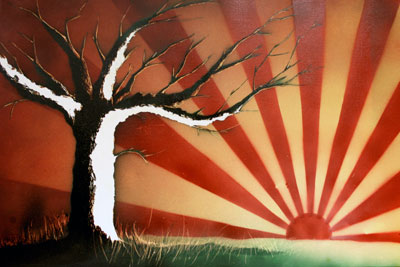 © Tomas C., Lakewood, CA