The Candle, the Flame
May 12, 2012
The candle, the flame
Separate but inseparable
The fire held aloft on the waxy pedestal,
But is the candle ever afraid?

Afraid to let the flame grow
Scared of shining too brightly
Burnt by the hot intensity,
It smothers its own light.

Longing to share its glow
Melting, dying
Other superior uninhibited lights illuminate cozier scenes,
Does it watch?

Afraid to let the flame wither
Scared of becoming a puddle too early
Burnt by its own singularity,
It smothers its sense.

Try to grasp another's flame
And smoke curls past your fingertips.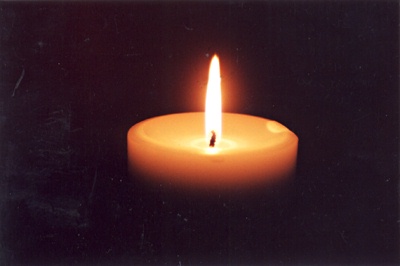 © Ashley D., Philadelphia, PA