I said no!
May 12, 2012
Shut up, go away.
Can't you see that I said no?
I don't you here anymore.
I don't want you to stay.

I don't care if you're trying to help!
I want to be alone.
I need some space to breath.
I hate you, you selfish little whelp!

You're cruel and crude.
You cling to me all the time.
I don't even want to be around you,
because you're rude!

It's not my job to make you happy,
for God's sake, try for once!
Don't just complain about life going by,
go out and try to make yourself happy.

Because sometimes, when my brain goes dark,
I wish the worst on you.
I wish you would just disappear,
That you were eaten by a shark.

But I suppose,
nothing ever works out that well.
And the annoying will always be so.
It's what you chose.

So, come on,just go!
I don't want to be around you,
And I've told you once or twice;
I said no!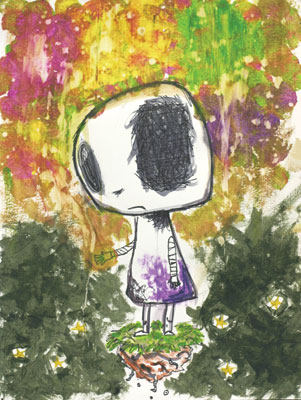 © Ashley W., Port Charlotte, FL