Bass Boat
May 13, 2012
My bass fishing boat is like a beautiful woman that prowls the surface of the lake.

Her glittery red body glisters in the sun as it gets a good tan.

She roars loudly when the Mercury engine starts up, and quietly whispers when the trolling motor is in the water.

Her mind is full of knowledge, and we use her GPS to become smarter.

She has a large purse where she keeps all of the necessary equipment needed to keep her prime.

Her legs are powerful enough to let her fly in the strong winds, and she can leap like a lion over the oncoming waves.

The other boats stare intently at her when she prances by.

She rules the waters of the lake with her unending energy.

Occasionally, she checks on the abundant wildlife below the ripples of the current.

She shivers in the cold when the water is freezing, and sweats in the blazing hot sun.

After a day of work, she crawls onto her comfortable bed to rest for the next time.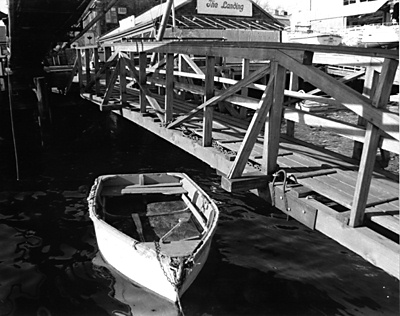 © Megan S., Marblehead, MA