Words Hurt
May 12, 2012
Who said that words don't hurt
Who said that I wasn't beautiful
Who said that I wasn't thin
I said...
I don't know how it all started but I just did
And now I'm afraid to look in the mirror
You may judge me
You may criticize me but it won't change that fact that there is something wrong
Or
That I'm losing myself in this deeper and deeper everyday
Who said that "Sticks and bones may break my bones but words will never hurt me"
Who said that because
It's not true...words hurt
Even if you aren't aware of it... I would know
I say that I'm not beautiful
I say that I'm not thin enough
I say that I'm not smart enough
I say that I'm not talented enough
I say that I'm not good enough
I say that I'm worthless
Now look where I am
Look at how I feel inside....
YOU will never understand the power of words until you've felt them yourself
I know I may complain but I know that I will change
Just that It will take a long time before I can say...
That I'm beautiful
That I'm good enough
That I'm not worthless and i am needed
When the time comes when I'm not so negative and can look out at the world in a more positive light
I know that the world isn't so beautiful and positive but I make it as it is...
I can see it as it is
Who said that words never hurt
Who said...
I never said
Did you?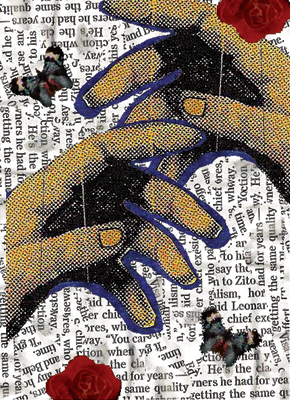 © Christine S., Arlington, VA