My Relationship with my Brother
May 15, 2012
My relationship with my brother is like an old Tupac rap; a harsh background behind the song, but beautifully put together to create a message.

Starts off violent wishing for the old days, but somehow we tend to escape our craze.

The hook comes in strong reminding us of hope, a new beginning, showing us our angel whose love is never ending.

Verse Two: We are questioning what would have been, what should have been, now every-things a mess again. We're fighting because now we just don't know why we cant look to the sky without shedding a tear. Screaming. Cursing. Its all from fear.

The Hook comes back once again, same old words, but even more intense. It comes into view, into view with no time to reminisce. It's going to be easier. No. No. It's a lie. It's because we can't look to the sky.

Finally the last verse. No need to practice, no need to rehearse. It's the final moment, moment of truth. Give us a sign, what to do. But we don't do, we listen. Listen and Silent have the same letters for a reason. No more trying to figure out who, what, why. We're silent and we listen to the angel in the sky.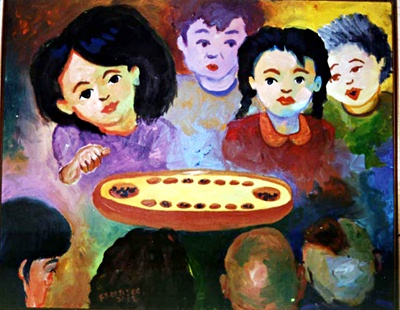 © Fransisca A., Surabaya, Indonesia