Special Silver
April 29, 2012
Oh, you are only a simple paper clip!
Often being tossed to the ground, you are easily forgotten.
However, you serve a high office;
You hold the most important papers together.
You are stronger than you appear,
Better than a big bulky binder clip,
Much gentler than a harsh staple.
You sit amongst the tape, the pens, and the scissors,
But you are so patient waiting to be slipped on and off.
You have never lost those important receipts and notes.
Teachers seem to admire you!
They can never get enough of you.
While kids harass you by the bending and the breaking,
You still feel their love.
As bad as it sounds, people frequently use you,
Then they ignore you.
But even though your life may be simple and short,
You are the special silver paper clip.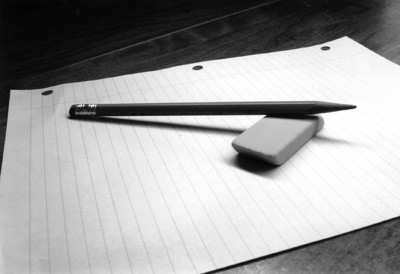 © Michael H., Mildford, CT