Words Never Said
May 17, 2012
You lied when you said that I mattered
You lied when you said that you cared
Your lies pressed themselves to the edge of my heart
I always fell for your fraud words,
Now you're gone.
I would be lying if I said that I wasn't sad at first.
Now you don't matter, all of those happy memories
They're all gone.

The time you took me out in the storm,
Our laughter came easier than the water dancing down from the clouds
The tears from the sky masked my own
You caught the rain drops in your hands, then threw them to the ground
Just like you dropped me, it was easy.

You tuned me out when I got too close
I let you in, and you shut the door right in my face.
The punches you threw at me I could dodge.
But each word you said speared through my fragile heart,
It was already lined with your lies.

Now I'm glad you're gone
I'm writing you this letter, so I never have to send it.
One day you won't get everything you want.
One day reality will hit you,
Harder than you have ever hit me.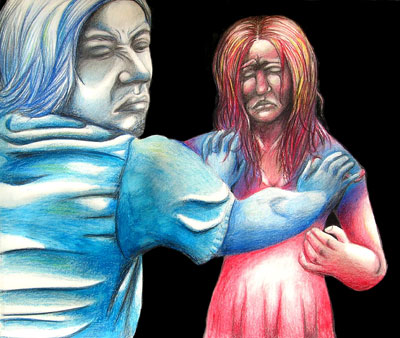 © Jessica P., Bethel Park, PA