No-One
May 17, 2012
I'm not here,
I'm not there.
There is no war, no one is dead,
And no one is definitely not crying over the bodies of his friends,
Their dead corpses his only companions on a barren wasteland,
A plain on which time has no meaning.
Where tears are of no consequence to anyone,
Untouched and vastly unbroken the plain stretches out before No One.
The only marks to show a battle took place here are the soldiers dismembered remains,
An arm here a leg there,
A head resting upon the stone it had rolled to,
Its only occupant is the stare of death.
And yet it seems that No One is not alone,
The bodies of his comrades scattered around him.
No One's best friend,
John, John was his name,
He was all ways scatter brained so we often told him to pull himself together,
Now he really did need to pull himself together,
Now he was truly scatter brained.
No one was only a number one out of 11,535,000 drafted,
But right now he felt more like the last one of 11,535,000.
He was alone and he would never be the same,
Forever the only one in a crowded room,
Alone in a world of No Ones.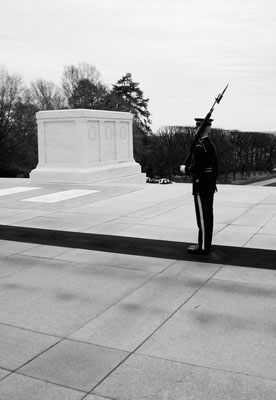 © Jordana W., Harmony, MN