Hypocrite
May 17, 2012
Hypocrite, a person who indulges in hypocrisy
A person like me
Because I use the words I refuse, I would never choose, and I've got a lot to lose
Hypocrite
Because I refused to be known as a girl that was:
No one's treasure, but a moment's pleasure
A girl with a smile that wasn't seen with affection but a dirty direction
A girl with a filthy complexion
A mirror to those who didn't want to see their own reflection
I refused.
So I tsked at girls that sat in boys laps
As I walked to the boy that I would see on Tuesdays
And if I was lucky he'd call me on Thursdays.
But I refused.
Wearing coats over shirts with scarlet A's
But in my heart I was a secret saint
Walking down streets thinking people could see the handprints on my legs
But I wasn't the one to blame
Then I became a Christian.
And it wasn't like I could just refuse then choose to do it anyways
It was like temptation was my secret desire
And the Devil was the only one who'd admire
The girl I refused to be.
Suddenly the things I would never choose
Overcame the sense of all that I had to lose
And I never knew,
That making the wrong decision has consequences
And so I became the girl that couldn't truly love
Because I couldn't love myself
Searching for the lack of respect
As if I could find it in a shelf
Then there was nothing else
But my broken up self and the girl I refused to be
But now it wasn't who I was but how I was seen
So I would only show the parts that were clean
And hoped no one could make out the scars that would bleed
And the lies that seemed to overcome me
The "me" I didn't want to be
So I am a hypocrite
Because I chose what I didn't want to choose
And only loved the ones I would lose
And in the end there was nothing I could do
Hypocrite, a person who indulges in hypocrisy
A person like me.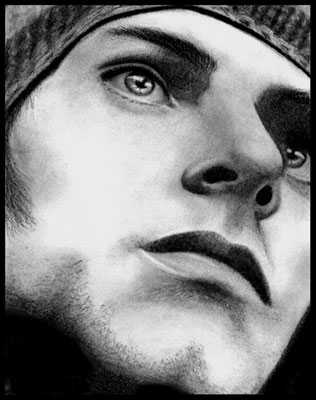 © Anna Y., St. Robert, MO