The Heart of The City
May 17, 2012
The walls of the city were caving in.
The angry tide swept its hand of death across the bayou.
Everything was suddenly floating, drowning, or sinking.
Death was lurking behind each unstable levy.

That beloved boot we called home stepped too far down,
And the city's wild heart became submerged in water.
What was there to do, but let the waves carry us away?
We were stranded, yes stranded, and prisoners in a world unknown.

When the stabbing wind and piercing water finally felt
That they had overstayed their welcome, it was too late.
The harshness had broken the heart of the city of freedom and love.
The holes left in the heart were patched with bright orange X's.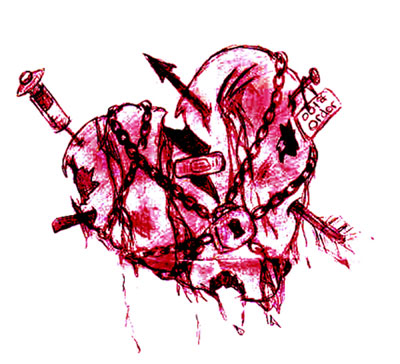 © Asia B., Hudson, MA