Life's Gruesome Hand
May 16, 2012
May you open your eyes beyond the face of fear.
An endless infinite labyrinth.
Your heart thrums so rapidly,
Forgetting the voice of reason.
Eyes bloodshot, mouth filled with bitter blood,
Burning — with dangerous intentions.
Your innocence shattered, suffering immensely—
Your soul sings a miserable and twisted song.
Insanity devouring you gradually.
She grabs you by the neck— ripping into your fresh flesh,
Hurry… You must go…
Death's scythe dances in your bewildered eyes.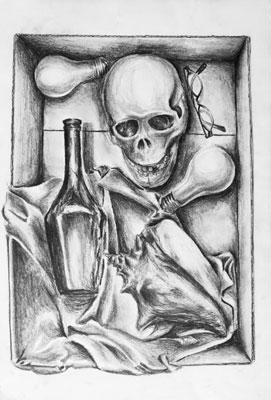 © Karen S., Norwalk, CT