Scattered
May 16, 2012
Do right by the boy,
start on the street
and end by the pond,
like debris on the streets,
wind-rattled and worn,
you pursue despite.

You're a father, at least,
but you should have seen
the spaces in between.
The cracks in the pavement
which you rattle with such
fervor and torment, like a sickness
or rash or something too ill
to know or to love.
You rattled for a long time.

Your heart so right that
you thought you could
only be true.
That to be true was to be
loved and loose, to get
goosed and to run free
from the grip of the noose,
starting like the speed of
some new sound on your
tongue, like a new you.

I could be you in years soon,
if I could only be someone new
and soon because I think it would
be quite nice to meet someone true,
maybe myself or some new version
of you.

You can run all you want but it doesn't
mean that you're gone because I still
hear you in the dark spaces that occupy
the night. You're the only father I've ever had.

Does it mean so little that you needed so much?
Could I have known the hurt and bruise that
it means to be me and to be you, the blue.

And you rattle like the street leaves and slip in and out of
the pavement. I wish I had known
some other, someone to stay despite.

But like the leaves you scatter.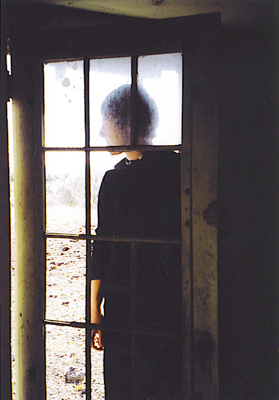 © Lindsay S., Billings, MT