Fourteen
May 16, 2012
I've been told
So many times
That I am too young
To love.

What is love?
Is it ears pounding,
Heart racing,
Laughing,
Feeling that this is right?

There is no shelter from it.
Every movie, every song
Dances around it,
Feels the word on its tongue.

It is inescapable,
But unattainable.
It is forever present
And yet too far away
To see.

How can we not want it?
Ask for it?
Yearn to feel it?

We are too young to have it
And old enough to want it.


There is the one person
I look at
And get butterflies
In my stomach
And my heart beats fast.
Is this love?
No, fourteen is too young
To love.

Do I let go
Of childhood innocence?
Do I set free
My mockingbird?
It gets harder to keep,
When the world tells me
To let it go.

Once I let go
There is no getting it back
Although
I have to wonder
Is there enough left
To let it go?

So here I am
In a world of love
Meandering
Between innocence
And yearning.

Never has the path been clear,
But now it's cloudier than ever
For behind me
Is freedom, innocence, warmth
And restraint.

Before me are dreams
New worlds
Love
But are they there yet?

I wish I knew
Where I belong
I sit in the middle,
Watching from a window
Waiting.

There is a taste of it
In my mouth
I know the brush of a feeling
But is it enough to call it
Love?
One feeling
Is for sure:
Longing.

Because fourteen,
I'm told,
Is too young
To love.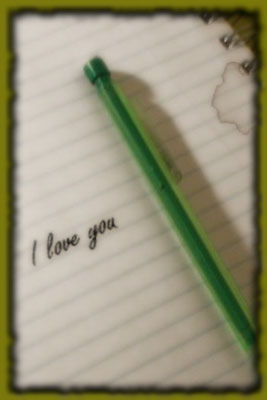 © Rebecca B., Marietta, GA