My Play
May 16, 2012
Today,
I did a much needed evaluation of myself.
My setting, Theme, Even the plot of this great story I am to star in, a marvelous part indeed; Breathtaking even.

Today,
I made a vow.
Not only will I know my part and act it without flaw,
But today I will also learn a strangers part.
Learn to sing their song, Know and feel their joy.

Today,
I made a promise to not understand,and to not recognize the foreshadowing of my character.
I will rather let it just play out as it was indefinitely intended.

Today,
I have made a pact not to play my role,
By the definitions of who I am supposed to be.

Today,
I will discover who I am now,
And who I eventually want to be.

Today,
Is the day I stop acting and start living my life.

Today,
Is the day I take off my mask,
And show my face.
A phantom no more.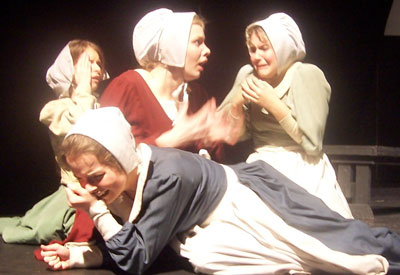 © Ashley O., Pearland, TX